Leading SAFe® 6.0 ( SAFe Agilist)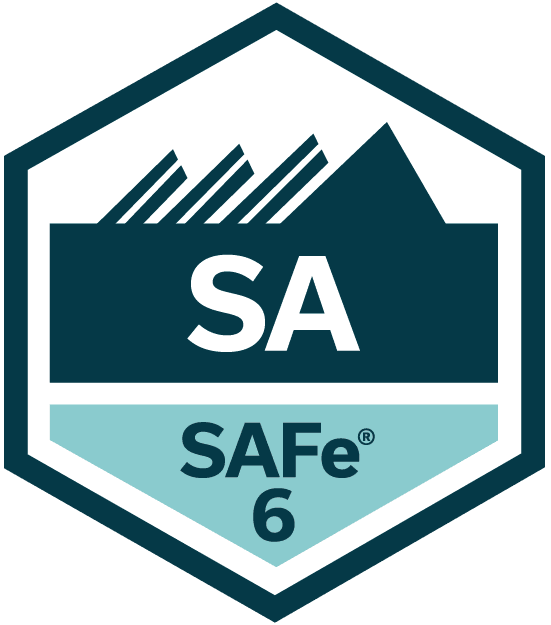 Trainer-
Mr. Jitendra Kumar
Contact us for questions and discount inquiries
The Scaled Agile Framework, or SAFe, is a comprehensive and versatile framework designed to help organizations implement agile practices at scale. It's an approach that enables large enterprises to embrace agile principles and foster a culture of innovation and continuous improvement. SAFe offers various training courses to help individuals and organizations understand and implement this framework effectively.
Agile Practitioners
Project Managers
Team Leaders
Executives and Leaders
Scrum Masters
Product Owners: Change Agents
Anyone with an Agile Mindset
At Skill Yantra, we are committed to your learning journey. Here's why you should choose us for your SAFe Agilist 6.0 Training:
Experienced Instructors: Our trainers are certified SAFe Program Consultants with extensive industry experience.
Interactive Learning: Engage in hands-on activities, real-world case studies, and interactive discussions.
Support: Access additional resources, study materials, and post-training support to ensure your success.
Flexible Scheduling: Choose from various training formats to fit your schedule and preferences.
Gain a deep understanding of SAFe 6.0 to effectively lead agile transformations in your organization.
Acquire the knowledge and skills to drive alignment, collaboration, and value delivery.
Enhance your career prospects with a globally recognized SAFe Agilist 6.0 certification.
Foster a culture of continuous improvement and innovation within your organization.
The SAFe® Agilist 6.0 Exam is administered online and consists of 45 multiple-choice questions. To pass the exam, you'll need to correctly answer at least 36 of the questions (80% accuracy). Importantly, there is no penalty for incorrect answers, as there's no negative marking. You'll have a time limit of 90 minutes (1.5 hours) to complete the exam, and it's available exclusively in the English language.
We Will Get Back To You Soon