SAFe® 6.0 POPM (Product Owner/Product Manager)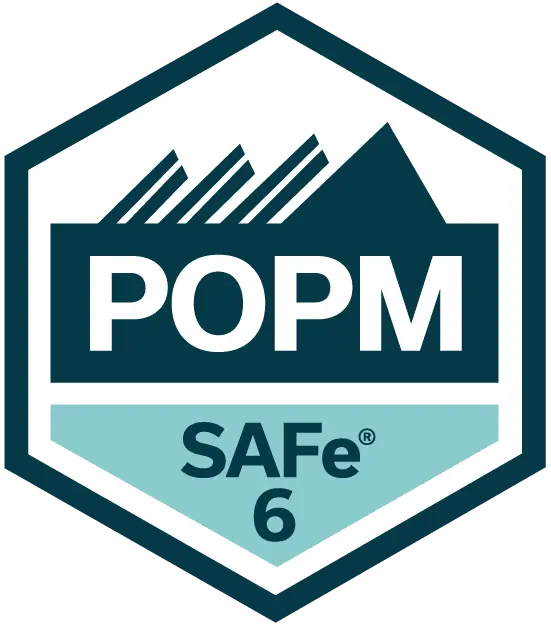 Trainer-
Mr. Jitendra Kumar
Contact us for questions and discount inquiries
The SAFe Product Owner/Product Manager (POPM) training is designed for individuals holding these key roles in agile teams. It equips you with the skills needed to deliver value and manage the product lifecycle effectively. SAFe POPM training is all about empowering you to maximize return on investment (ROI) by aligning product development with customer needs and business goals.
Aspiring Agilists
Product Owners and Managers
Scrum Masters
Agile Coaches
Executives, Leaders, and Managers
Change Agents and anyone passionate about agile transformations
At Skill Yantra, we are committed to your learning journey. Here's why you should choose us for your SAFe Agilist 6.0 POPM Training:
Experienced Instructors: Our trainers are certified SAFe Program Consultants with extensive industry experience.
Interactive Learning: Engage in hands-on activities, real-world case studies, and interactive discussions.
Support: Access additional resources, study materials, and post-training support to ensure your success.
Flexible Scheduling: Choose from various training formats to fit your schedule and preferences.
Gain a deep understanding of your role and responsibilities in an agile context.
Improve your ability to prioritize and deliver value, both at the enterprise and product levels.
Elevate your career prospects with a globally recognized SAFe certification.
Be better equipped to drive agile transformations within your organization.
The SAFe® POPM Exam is administered online and consists of 45 multiple-choice questions. To pass the exam, you'll need to correctly answer at least 36 of the questions (80% accuracy). Importantly, there is no penalty for incorrect answers, as there's no negative marking. You'll have a time limit of 90 minutes (1.5 hours) to complete the exam, and it's available exclusively in the English language.
We Will Get Back To You Soon